Understanding The Purchase
Process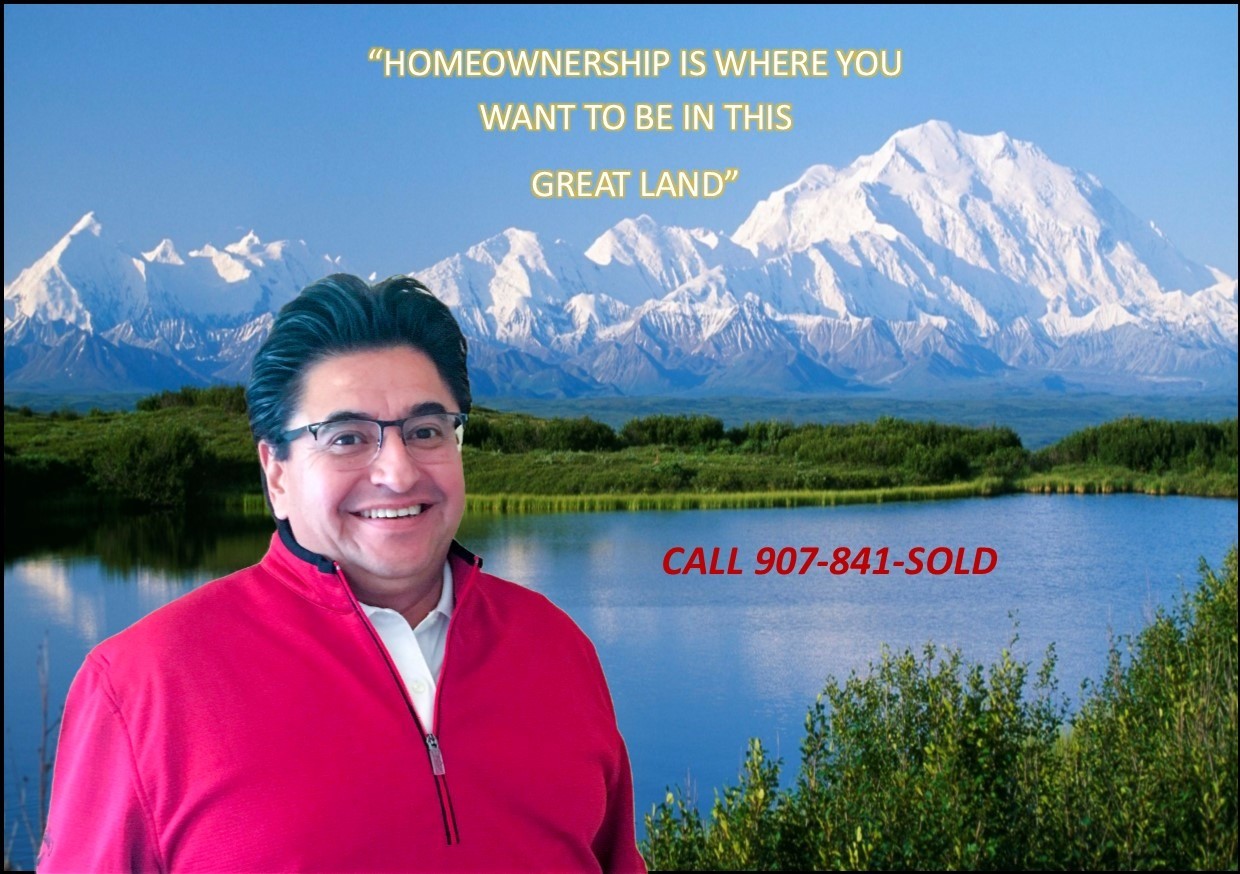 TYPICAL REAL ESTATE PROCESS
First meeting or phone conversation with Manny.

Discuss real estate licensee representation

Meet with a lender to identify the best loan program and target home price.

Go out with Manny and tour properties to locate a suitable property.

Alaska properties can found at www.emanny.com or www.alaskarealestate.com

Offer:
Sign an earnest money contract and put down earnest money which is held in RE/MAX's Trust Account, the earnest money is applied to the amount owed at closing.
Once an offer is agreed upon, then the inspections are scheduled.

The offer is either accepted, declined, or negotiated.

Manny presents offer to seller or the sellers representative


If it is a New Construction home:
Depending on the situation, builder meetings and notice to proceed money will be needed. Appliances, flooring, cabinets, paint colors, and lighting choices will have to be made. Every builder handles this differently, so builders timing, will depend on the builder.

Keep in mind that many things can cause a house completion date to change. Try not to make plans around the completion date that cannot be altered. Completion dates can change even at the last minute due to inspections, supply delays etc.....

If the home is being built in the winter, the exterior paint and driveway paving may have to wait until spring. Money is escrowed with the title company and the jobs are done when the weather and schedules permit.


Lender: Lender may require additional documentation and information throughout the loan approval process.
Appraisal: An appraisal is ordered by the lender.
Title: A title report is ordered and escrow is opened as indicated by contract.
Insurance: You will need to apply for a homeowners policy prior to closing.
Walk Through: A final walk-through is done with the buyers, Manny and a representative of the builder if new construction. A final walk through is done to familiarize yourself with the home and ask questions and note deficiencies.
Utilities: Set up utilities to transfer into your name.
Local Schools: Information on local school districts can be found here Mat-Su Borough School District and Anchorage School District
Mail services: Please note that different areas of Alaska handle US Postal Service mail deliverly differently. Many subdivisions have mailboxes grouped together with keyed boxes at the entrance and some have no mailboxes at all and you will have to sign up for mail delivery to a box at the post office.
Closing: The closing (signing of mortgage papers, deed, etc...) is scheduled with the title company. The signing takes place at the title company with an escrow officer taking your signatures. You will need picture identification and a cashiers check for the total amount due at closing.
Recording: Closing does not equal ownership. Property rights are transferred when the property is recorded. Recording is usually done the morning following the closing. The title company records the deed with the State of Alaska and at that time ownership is transferred.
THIS INFORMATION IS A SIMPLE VERSION OF WHAT ONE MAY EXPECT.
IT IS INTENDED ONLY AS A SIMPLE GUIDE.